Chiropractor Coon Rapids MN
Welcome to Caring Chiropractic Center located in Coon Rapids, Minnesota. This website is here to give you a flavor of who we are, what we do and how we can help you with your healthcare needs through the lens of Chiropractic care. Chiropractic is an amazing type of healthcare that deals with both specific problems you might have (i.e. neck and back pain, symptoms from an auto accident, sciatica, headaches etc.), as well as working on your "whole body" to ultimately work on getting your body to work at it's best potential so you don't stay in the pattern of going from health crisis to health crisis. Dr Ruf's goal is to get your body to deal with all of life's stressors more efficiently. As a Chiropractor with 30 years in under his belt, Dr Ruf has seen most everything. He has a passion for finding out your specific needs, evaluation your situation, explaining how Chiropractic can help and then efficiently treating you with very specific adjustments and therapies that will help.
Please don't hesitate to contact our Coon Rapids chiropractors with any further questions you have. We are here to help you achieve your goals.
Caring Chiropractic Center
IS CHIROPRACTIC RIGHT FOR YOU?
WHY CHOOSE US AS YOUR CHIROPRACTOR
At Caring Chiropractic Center we pride ourselves on creating a loving and caring environment where people come with a wide variety of problems and feel they are being heard, educated and cared for with professionalism and excellence. We take the time to do a detailed analysis and then explain the results thoroughly so you can make the best health care decisions.
The most common comments we get, are that Dr Ruf is simply a GREAT adjuster and gets phenomenal results! Whether he is adjusting necks, low backs or ankles and feet, or analyzing the effects of an automobile accident , his experience and attention to detail are easily seen. He has taken the time to really study and perfect the gift and true "art" of adjusting with specificity and accuracy. God truly has given him a gift that he uses to serve others.
Many of our patients come in with different issues and then choose to stay and work on maintaining their health with our wellness plan we have set up to make it easy and affordable to STAY healthy and avert the yoyo health crisis' from continuing.
common conditions we treat
Common conditions that people in Coon Rapids, Anoka and Andover come into our office with are the standard neck, low back aches, along with muscle spasms, headaches, sciatica, foot, ankle, wrist and elbow problems, numbness in the arms and hands, carpal tunnel, and sinus issues. Because of his extensive experience, Dr Ruf also sees a lot of people who have been in automobile accidents and work injuries.
The Education of a Chiropractor
Most patients don't realize how much education chiropractors in Coon Rapids have. Chiropractors are held to some of the most intense educational standards of any health field. In fact their education standards are very comparable to that of a medical doctor. After completing a strong emphasis of basic sciences in college, chiropractors attend a four year chiropractic college. This means that chiropractors are primary care physicians. In other words you don't have to have a referral to see a chiropractor.
WHY WE CHOOSE COON RAPIDS
30 years ago my wife and I came to Coon Rapids looking for a great community to start a Chiropractic practice, and raise a family. I decided to start by knocking on 1200 homes in the Coon Rapids area, meeting and talking to the folks of the community, asking questions about what they thought of the area and Chiropractic. What I found were amazingly welcoming people who were open to letting me help them with their healthcare. It was a natural fit for my "down home" style of practice of getting to know people, creating a family and involving ourselves in the Coon Rapids, Anoka and Andover area. It has been our pleasure to serve the people of Coon Rapid and the surrounding area with excellent Chiropractic care ever since!
OFFICE HOURS
Monday
7:30am - 11:00am
2:00pm - 6:00pm
---
Tuesday
Closed
---
Wednesday
7:30am - 11:00am
2:00pm - 6:00pm
---
Thursday
3:00pm - 6:00pm
---
Friday
7:30am - 11:00am
---
Saturday
Closed
Caring Chiropractic Center
10811 Xavis Street NW
Coon Rapids, MN 55433
(763) 421-1905
SYMPTOMS CHIROPRACTIC CAN HELP
Contact us today to see how we can help you feel better today.
HOW TO CHOOSE A Coon Rapids CHIROPRACTOR
The following pointers can be useful in helping you find the best chiropractor for you in Coon Rapids. Often times when people are looking for chiropractor in Coon Rapids, they simply go straight to Google and choose the first result they see.
However, a chiropractor who is coming up first in a Google search should not automatically become your first choice for care. Consider the following steps to find the best chiropractor for you.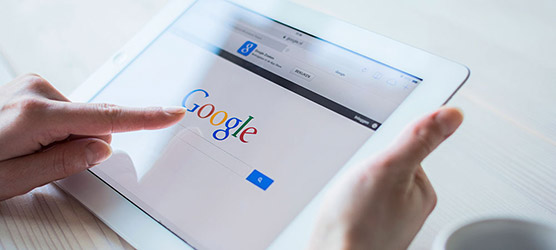 Time Needed: 5 minutes
Total Cost: USD 0.00
THE 4 SIMPLE STEPS TO CHOOSING A Coon Rapids CHIROPRACTOR
Step 1: Start a Google Search
First, enter any of the options below in the search bar:
Chiropractor Coon Rapids
Chiropractor 55433
Chiropractor near me
Best chiropractor in Coon Rapids

Step 2: Check Out Their Website
The top Coon Rapids chiropractors put just as much thought into their site as they do in their overall practice. In looking over their website, you should get a sense if they might be the best chiropractor for you.

Step 3: Read Their Reviews
Find the Google Business Page of a chiropractic office you are considering for care. It's one thing for a doctor to claim they can help, it's another to see patients leave their happy reviews providing proof.

Step 4: Call The Office
After getting a general overview of what the clinic offers, call the the office to see if they match the messaging that their site and Google My Business have portrayed. After a brief talk with the office, you will find out if they are the the right fit for your health goals.